DeepSight Technology was founded in 2019 by Nader Sadrzadeh, Lan Yang, and Anand Chandrasekher with the vision to revolutionize medical imaging using a proprietary sensing technology. With offices in San Francisco Bay Area and Clayton, Missouri, DeepSight aims to vastly extend the range of diagnostic medical ultrasound to benefit public health and well-being.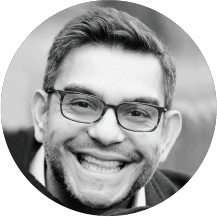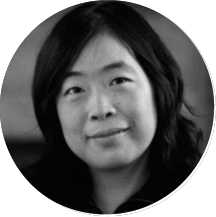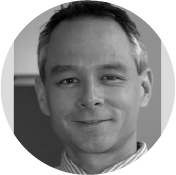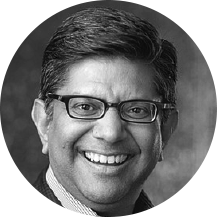 Co-Founder, CEO
Nader Sadrzadeh
With a 25 year history of commercializing technology and bringing innovative products to market, Nader Sadrzadeh brings the vision, leadership and know-how needed to build high-performing teams, develop products, and grow new lines of business.  Together with DeepSight co-founders, Professor Lan Yang, and Anand Chandrasekher, they conceived the use of medical ultrasound for Dr. Yang's superior sensor technology.  Prior to forming DeepSight in 2019, Nader served as Sr. Vice President of ROHM Semiconductor, a manufacturer of integrated circuits, semiconductors, and electronic components.  In addition to his role at ROHM, between 2013 and 2019, he was President and CEO of Kionix, a leading MEMS sensor company, specializing in the design and manufacturing of medical, automotive, and consumer sensor devices.  Prior to ROHM, Nader was Chief Information Officer and Vice President of Oki Semiconductor and held leadership positions in the Management Consulting practice at Arthur Andersen.  Nader holds his MBA and BS from the University of Wisconsin-Madison.
Co-Founder, CTO
Dr. Lan Yang, PhD
Professor Lan Yang is the Edwin H. and Florence G. Skinner professor in the Department of Electrical and Systems Engineering at Washington University,
St. Louis. She received her PhD. in applied physics from Caltech in 2005.  She founded the nano/microphotonics lab at Washington University, has over fifteen years of experience in high-quality fundamental understanding of light-matter interactions in nano/micro photonic structures and has published over 110 technical papers in peer-reviewed journals, including Science and Nature. She received NSF CAREER Award in 2010 for her work on single nanoparticle detection and sizing using an on-chip optical resonator.  She is also the recipient of the 2010 Presidential Early Career Award for Scientists and Engineers (PECASE).  She is the editor-in-chief of Photonics Research.  She is also a Fellow of the American Association for the Advancement of Science (AAAS), the American Physical Society(APS), the Optical Society (OSA), and the Institute of Electrical and Electronics Engineers (IEEE).
Head of Engineering and Product Strategy
Dr. John Chong, PhD
John Chong has two decades of experience in the technology and startup space in roles ranging from HW Engineering and Software Design, to Sales & Marketing, Executive Management and Business Development. In addition to his role at DeepSight, he also advises on technology commercialization at Jib Technology and is active in SEMI's MEMS and Sensors Industry Group where he served as Chairman and now sits on the Governing Council. Prior roles include VP of Product Strategy and Business Development at Kionix, a startup that grew to become a top tier global manufacturer of sensors for consumer, automotive and industrial sectors, and Director of Engineering at Calient Networks, a leader in Photonics and Optical Networking. He has deep knowledge in the fields of Sensors, MEMS/Micro/Nanotechnology, Semiconductors, Optics, Internet of Things, Software & Solutions, and Biotechnology. He completed his B.S. ('93) and his Ph.D. ('99) in Electrical Engineering at Cornell University. John is a named inventor on numerous patents and has spoken at conferences worldwide about technology, market trends and company strategy.
Co-Founder, Board Member
Anand Chandrasekher
Anand Chandrasekher is a seasoned global, technology, and management executive with a track record for delivering results. He has expertise in global markets and China.  As Senior Vice President at Intel Corporation, Chandrasekher held a variety of roles including head of Intel's mobile business, server and workstation business, world-wide sales organization; and, global marketing. Most recently, he was President of Qualcomm Datacenter Technologies, Inc. and Vice Chairman of Huaxintong Semiconductor, Inc. (China). He is known for his pioneering efforts on the Intel Centrino™ and Atom™ platforms which helped usher in the modern era of mobility; and, for his work on Intel Xeon™ and Qualcomm's Centriq™ARM servers.
Chandrasekher presently serves on the board of Avalanche Technology Inc.; is a Founder and board member for DeepSight Technology Inc.; he is a strategic advisor to UPmem, S.A., Tortuga Logic (hardware-based trusted computing company), and, Dimensional Mechanics.  He is a Senior Advisor at McKinsey & Company. He is also Founder and CEO of Aira Technologies Inc. (stealth company focused on machine learning and wireless).
Chandrasekher is a founding board member on Cornell's College of Computing & Information Sciences; a member of Cornell's Trustee Council; and, a charter member at The Indus Entrepreneurs.  He was CRN's "Innovator of the year" in 2004 for the Intel Centrino™ platform; and, was cited as one of the "Top 25 CMO's" in 2014 by Forbes.  He has also been a visiting lecturer at the Berkeley Haas School of Business.  Chandrasekher received his BE, ME and MBA from Cornell University.